Gas boiler repair
All Dublin plumbers specialize in gas boiler repair. If you are having issues with your gas boiler, simply from a health and safety view, you ought to have it inspected immediately. Gas boilers can be extremely unsafe in the event that they are not working properly and you continue to use them. You shouldn't ever at any point take chances when it comes to your gas boiler. If in doubt, call us out.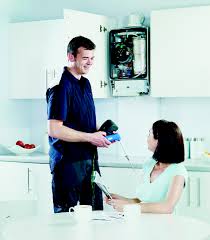 All Dublin Plumbers offers a five star boiler repair service, regardless of the make or model of your gas boiler. Our Gas boiler engineers are all R.G.I. Registered Gas Installers and are covered by our full indemnity insurance for your peace of mind.
Gas boiler repair legislation in Ireland.
In Ireland, it is against the law for any  individual or company to do any sort of repair, installation or service on any type of gas boiler unless they registered with R.G.I., which all our staff are. Similarly with oil boilers and all different gas appliances, these have to be serviced annually. If you do not maintain your boiler properly you will find that they will break down more often, thus shortening their lifespan.
If unfortunately your gas boiler needs to be repaired, just call All Dublin Plumbers. Our experienced team can provide a top notch boiler repair service. We are on call 24 hours a day, seven days a week. We have a large number of staff, all gas safe registered with many years experience in the boiler repair, service and replacement industry.
 No call out fee gas boiler repair service.
With the way the economy is today, you would anticipate that all the Dublin plumbing companies would have a bit of understanding of the money related troubles some individuals may be under. It may not be surprising to some though that a large amount of Dublin plumbing companies are still charging exorbitant prices and even imposing a call out charge and additional expenses! We have bucked that trend. We operate completely transparently, no call out charges, no hidden fees. Our rates are probably the most competitive of any Dublin plumbing organization. We make sure you are completely satisfied with all works on completion before we request the agreed payment.So if you require any gas boiler repair services, call All Dublin Plumbers. The team you can always trust to exceed your expectations.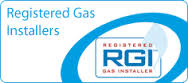 Call us now ON 01-2844921 for a no commitment gas boiler repair quote.