All Dublin Plumbers
Get a free quote from Dublin plumbers today!
Thanks for visiting All Dublin Plumbers. We have been providing a complete domestic and commercial plumbing service throughout the county for the last 35 years. Whatever the job large or small get a free quote because we can take care of it.
Our Dublin Plumbers provide a 24 hour a day plumbing service throughout the county also our company does not charge for call outs. Please read our terms and conditions here.
Finally, efficient and reliable plumbers in Dublin who don't charge for call outs!
We think you've probably typed "plumber Dublin" in to Google search and found us. If you have been googling in addition you will realize that there is a large selection. The big question is though which ones are reliable and won't let you down? Unfortunately in this day and age plumbers and plumbing companies haven't got the greatest of reputation. This has been since the boom building period and therefore finding an honest and reliable one can be a tough task.
The most relevant solution to the problem is to call an honest, local plumbing company. When you do you will furthermore find that your call is answered promptly, in addition if we say we're going to be there, we will be! If you check you will see there is actually no call out charge from us either.
Emergency plumbers Dublin
Unfortunately most people at some time have an emergency plumbing problem and since these are unannounced they invariably happen at the most inconvenient time possible. It may be that a pipe has burst due to cold temperatures. It could be your boiler breaks down consequently leaving you with no heating or hot water.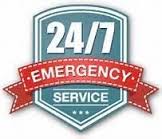 When this happens you need a Dublin plumber fast and furthermore we specialize in emergency plumbing situations. Because of this our team operates a 24 hour a day service, 365 days a year. This means if you call us you can therefore have an experienced and reliable emergency Dublin plumber within an hour, guaranteed. Our sister company emergency plumbers Dublin also operates on the same basis.
Advantages when hiring a Dublin plumber from us
If you do need a Dublin plumber, why choose us? There are many reasons including because hiring a large, well established company is a lot safer. You can be assured that they will have good standards and systems in place. We have established ourselves through our quality workmanship and friendly professional approach. Consequently an established company doesn't necessarily mean "more expensive".
We have a wealth of knowledge and experience within our company because some of our senior plumbers have over 30 years trade experience. We have strong systems in place therefore ensuring the highest standards are adhered to. All of our Dublin plumbers are fully qualified also we check all qualification and references prior to hiring. Our staff are also all R.G.I. registered and we make sure they are up to date with all health and safety legislation and manual handling procedures. Very importantly all of or staff are polite, honest and 100% reliable and finally they take true pride in their work.
All Dublin plumbers 1 year no quibble guarantee
Does our  work come with a guarantee? Of course it does!  At All Dublin Plumbers we stand by our work and fully guarantee it for parts and labor. Sometimes due to our large volume of business consequently through no fault of our own we  are supplied a defective part. If this part packs up within the year (standard manufacturers warranty), we will happily come and replace it free of charge. We believe in providing the best quality most importantly. This is why all of our repairs and installations are guaranteed. If you're not 100% satisfied in addition we will send out a Dublin plumber to put it right at no extra charge.
A complete range of plumbing services
Our team offer a full range of plumbing services as you can see.


Boiler service and installation.
Complete bathroom refurbishments.
Central heating service and installation.
Power Shower installation.
R.G.I. registered.
All gas works undertaken.
Radiator fitting and relocating;
Standard plumbing repairs.
Annual oil boiler service and safety check.
Drain Unblocking.
24 hour Emergency repairs.
Central heating power flushing.
At Plumbers Dublin we undertake all standard and emergency plumbing work. This could be from fixing a broken toilet, dealing with blocked drains and especially completing bathroom refurbishments.
Our Dublin plumbers also provide full commercial maintenance services for letting agents and private landlords. This includes gas safety checks and 24 hour emergency plumbing repairs.
All Dublin plumbers pricing, upfront and competitive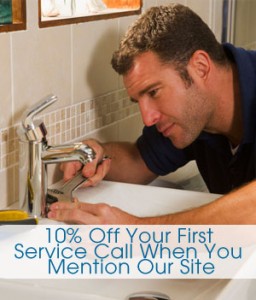 How much do our Dublin plumbers charge? This depends on the job and the parts required. We are happy while we know that we are as cheap as anywhere in the market place. When we quote for a job, invariably we get it hence sometimes it is easier to say what we don't charge for. A lot of companies sadly like to "hit" a client with a few extras euros when the "final bill" comes in.
Honest plumbing, like in the old days
We don't add in these sort of hidden fees therefore when we have to get parts we do it in our time and not the customers. We don't charge for traveling time or call out fees unlike some companies. Subsequently when we have to pay parking fees we'll pay them not you. We don't do "final bills" because we agree a price at the start. In addition we only require payment when the job is completed to the clients full satisfaction. Also this policy most of all has been the foundations that Plumber Dublin have built our reputation on over the years.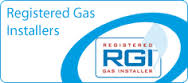 Therefore, don't wait call plumber Dublin today for your free quote.
All makes and models of boilers repaired, serviced and installed.
To read All Dublin Plumbers privacy policy, click here.